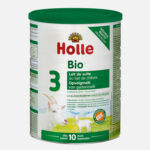 from 10 months (800g)
Holle Dutch Goat Milk Stage 3 – Follow On Formula
$62.38 / kg
Only
94
items left in stock!
24
people are viewing this right now
Guaranteed safe & secure checkout
Holle Dutch Goat Milk Stage 3 is a high-quality organic formula for infants from 10 months. Made from the best organic ingredients, including goat's milk from the Netherlands, this formula is easy to digest and helps to support the natural development of your baby. It contains important probiotics for a healthy gut flora and is free from additives and artificial ingredients. Holle Dutch Goat Milk Stage 3 is suitable for vegans and is made with milk from goats that are raised on biodynamic farms, following ethical and sustainable practices. This formula is a perfect choice for parents who want the best for their growing babies and are looking for a natural and organic alternative to standard formula.
Contains: Milk and milk derivatives
Nutrients per 100 ml
Energy kj

2116

kJ

Energy kcal

505

g

Fat

25

g

of which

Saturated fatty acids

9

g

of which

Polyunsaturated fatty acids

4.1

g

of which

Monosaturated fatty acids

12

g

of which

Docosahexaenoic acid (DHA)

107

mg

of which

Linoleic acid

3650

mg

of which

Alpha Linolenic acid

380

mg

Carbohydrates

58.3

g

of which

Lactose / Milk Sugar

24.4

g

of which

Sugar

25.3

g

of which

Starch

7.9

g

Protein

10.9

g

Vitamins

Vitamin A

485

µg

(0

%

**

)

Vitamin D

13

µg

(0

%

**

)

Vitamin E

14

mg

(0

%

**

)

Vitamin C

93

mg

(0

%

**

)

Vitamin K

43

µg

(0

%

**

)

Pantothenic acid

2.9

mg

(0

%

**

)

Thiamine

0.4

mg

(0

%

**

)

Riboflavin

0.56

mg

(0

%

**

)

Niacin

2.9

mg

(0

%

**

)

Vitamin B6

0.31

mg

(0

%

**

)

Folic acid

99

µg

(0

%

**

)

Vitamin B12

0.4

µg

(0

%

**

)

Biotin

17

µg

(0

%

**

)

Minerals

Potassium

568

mg

(0

%

**

)

Calcium

575

mg

(0

%

**

)

Phosphorus

315

mg

(0

%

**

)

Magnesium

50

mg

(0

%

**

)

Iron

7.8

mg

(0

%

**

)

Zinc

3.5

mg

(0

%

**

)

Copper

0.35

mg

(0

%

**

)

Manganese

0.045

mg

(0

%

**

)

Fluorine

0.04

mg

(0

%

**

)

Selenium

19

µg

(0

%

**

)

Iodine

110

µg

(0

%

**

)

Sodium

143

mg

(0

%

**

)
** Percent of the reference amount for daily intake
Exact product designation:
Organic Whole Goat's Milk Powder 38.5%, Organic Maltodextrin, Organic Vegetable Oils (Organic Sunflower Oil, Organic Rapeseed Oil, Organic Lactose, Organic Starch, Calcium Carbonate, Calcium Hydroxide, Calcium Citrate, Algae Oil (DHA), L-Cystine, Iron Sulfate, Magnesium Chloride, Vitamin C, L-tryptophan, L-Tyrosine, Sodium Citrate, Sodium Chloride, Iron Lactate, Vitamin E, Zinc Sulfate, Niacin, Pantothenic Acid, Copper Sulfate, Vitamin A, Vitamin B1, Vitamin B6, Folic Acid, Vitamin B2, Manganese Sulfate, Potassium Iodide, Vitamin K, Sodium Selenite, Vitamin D3, Biotin, Vitamin B12.
Please note the information on allergens.
Information about the manufacturer
Holle baby food AGLörracherstraße 50, CH-4125 Riehen
Breastfeeding is the best nutrition for your baby, because breast milk provides your child with all the essential nutrients it needs for growth and development. Please consult your pediatrician if your child requires supplemental feeding.
Holle Dutch Goat Milk Stage 3 – Follow On Formula

Holle Dutch Goat Milk Stage 3 – A simple & gentle goat's milk-based recipe
Has your baby reached ten months? It is time to give it Holle goat Dutch stage 3 organic Follow-on formula replete with essential nutrition, energy, and vitality to give your baby the strength it needs to grow healthy. When babies reach ten months, they need ample energy to start walking with support. For this, they need a formula that gives them maximum energy and nutrition. Holle has come up with a new goat-milk-based formula that is ideal for babies sensitive to cow milk. Goat milk contains more nutrition than cow milk and also is readily accepted by allergic babies. The Dutch stage 3 toddler formula is completely free of GMOs, dyes, colors, and steroids. Thus, allowing your baby to get 100% natural and organic nutrition. The Dutch hypoallergenic formula contains organic lactose making it a perfect alternative to breast milk. Also, goat milk has lesser lactose than cow milk, making it ideal for babies with lactose intolerance. Parents wishing to switch to infant formulas voluntarily can give their babies Holle goat Dutch stage 3 organic toddler formula after consultation with their pediatrician.
The best aspect of Holle goat Dutch stage 3 organic toddler formula is that it complies with the highest European standards, named Demeter certification. Having a Demeter certification means that the formula is made with 100% natural ingredients, and no animals are harmed during the manufacturing process.
Holle Dutch Goat Milk Stage 3 – Feed the Best Formula
Holle goat Dutch stage 3 organic toddler formula is the best infant formula for babies aged 10 months and above. It is specifically made for allergic babies.
Complies with the highest European standards (Demeter certified).
Made with 100% natural goat milk.
Milk sourced from healthy goats.
Hypoallergenic formula.
Aids in rapid digestion due to prebiotics and probiotics.
Contains age-appropriate and essential nutrients.
GMO, soy, guar, hormone-free formula.
Ideal for babies with lactose and cow milk intolerance.
Offers maximum nutrient absorption.
No artificial additives such as colors or dyes.
Contains essential fatty acids, DHA and ARA.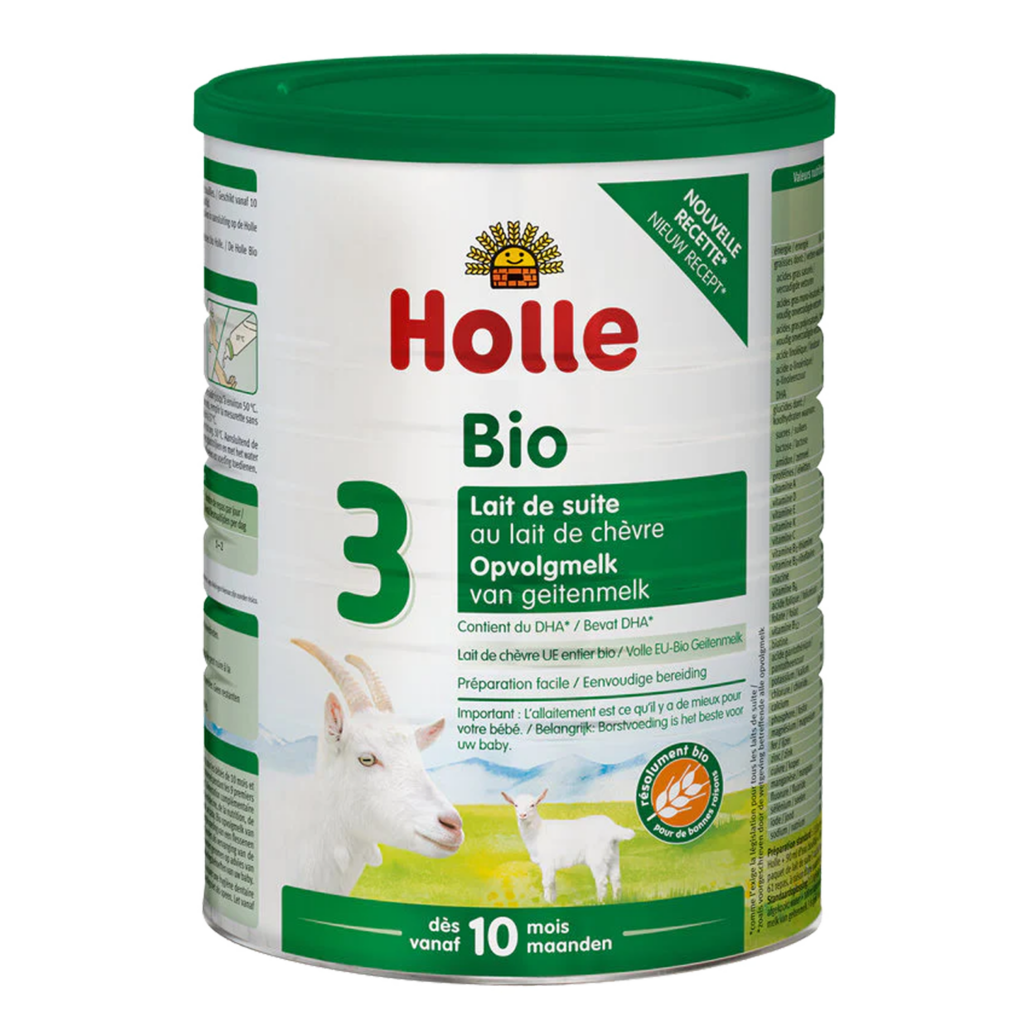 Holle Dutch Goat Milk Stage 3 – The Most Natural Organic Infant Formula
Holle Goat Dutch stage 3 organic toddler formula replicates breast milk due to similar nutrient composition. Holle understands your baby's needs. Hence, it has created a formula almost identical to breast milk in terms of texture, taste, consistency, and nutrition. The baby formula is suitable for babies with cow milk or lactose intolerance. Despite the similarity, Holle does not encourage switching to infant formulas without a reason. Breast milk is the most viable source of nutrition and milk for babies and should be given on a priority basis. The formulas must be given after the pediatrician's consultation.
Another great aspect of Holle goat Dutch stage 3 organic toddler formula is that it is made with 100% natural ingredients. There is not a single ounce of artificial compounds. All the ingredients are sourced from fertilizer, herbicide, and pesticide-free soil. Hence, Holle goat Dutch stage 3 organic toddler formula is the most natural and authentic infant formula in the world.
Holle Dutch Goat Milk Stage 3 – Clean Ingredients And Naturally Produced Milk
Holle goat Dutch stage 3 organic toddler formula is the most natural and healthy baby formula. Here's why. The ingredients and nutrients are added after careful analysis and research. All the added ingredients are found to be beneficial for babies. The formula contains prebiotics and probiotics from actual lactic acid cultures derived from breast milk. They help in improving digestion and boosting gut immunity. Calcium and vitamin D in the formula help strengthen bones and teeth. Vitamins C and E are ideal for enhancing immunity. Biotin aids in brain development and is naturally found in breast milk. Moreover, Holle goat Dutch stage 3 organic toddler formula contains essential fatty acids, DHA (omega-3) and ARA (omega-6) that aid in visual acuity and cognitive development. The formula also contains Maltodextrin, a corn derivative responsible for making the milk thick. Due to Maltodextrin, babies feel full for a long time.
Holle Dutch Goat Milk Stage 3 – Goat Milk Vs. Cow Milk
Before purchasing any infant formula, it is important to understand the differences between cow and goat milk. Generally, goat milk is considered more healthy and gut-friendly due to its ingredients composition. It is ideal for babies having lactose intolerance or sensitivity to cow milk. Cow milk contains ample lactose that sometimes causes bloating if not digested properly. This is because the body is unable to secrete ample lactase to break down lactose. Goat milk contains less than 1% lactose, making it more gut-friendly as the fat globules are much smaller. Goat milk contains more essential fatty acids that lead to more energy. The biggest difference is in the taste. People generally love the taste of cow milk. Some individuals may find it hard to accept goat milk due to its different taste. The reason behind the different flavors is due to the method of pasteurization during the processing of goat milk. Cows nowadays produce A1 casein milk, which may lead to allergies. However, goats naturally produce A2 casein milk that does not cause allergies. In conclusion, both types of milk are healthy. 
However, if you have severe lactose intolerance or bloating issues, then you must switch to goat milk. Goat milk is more popular outside the US due to the presence of ample goats. In the US, goats are fewer than cows. Hence, these types of formulas are more expensive and hard to find.
Holle Dutch Goat Milk Stage 3 – For A Healthy Start In Life
Babies are little bundles of joy as they bring absolute pleasure and joy to their parents. To ensure their health, parents want to give them the best nutrition and food. That is why Holle goat Dutch stage 3 organic toddler formula has been designed to give your babies the healthiest start in life. Made with A2-protein goat milk, the Holle goat Dutch stage 3 organic toddler formula supplies essential minerals, vitamins, and energy to your growing baby. The most convincing aspect of Holle formulas is that they are Demeter-certified, meaning that they are made with stringent European safety and health measures. 
The animals used for milking are bred on vast pastures and are given a natural diet. The milk is packaged in premium manufacturing facilities preventing pathogens and harmful bacteria from affecting the milk. No artificial additives such as colors, dyes, hormones, steroids, or GMOs are added to the formula. Holle considers sustainability and safety a top priority. Hence, they do all it takes to make their infant formulas the cleanest and the healthiest.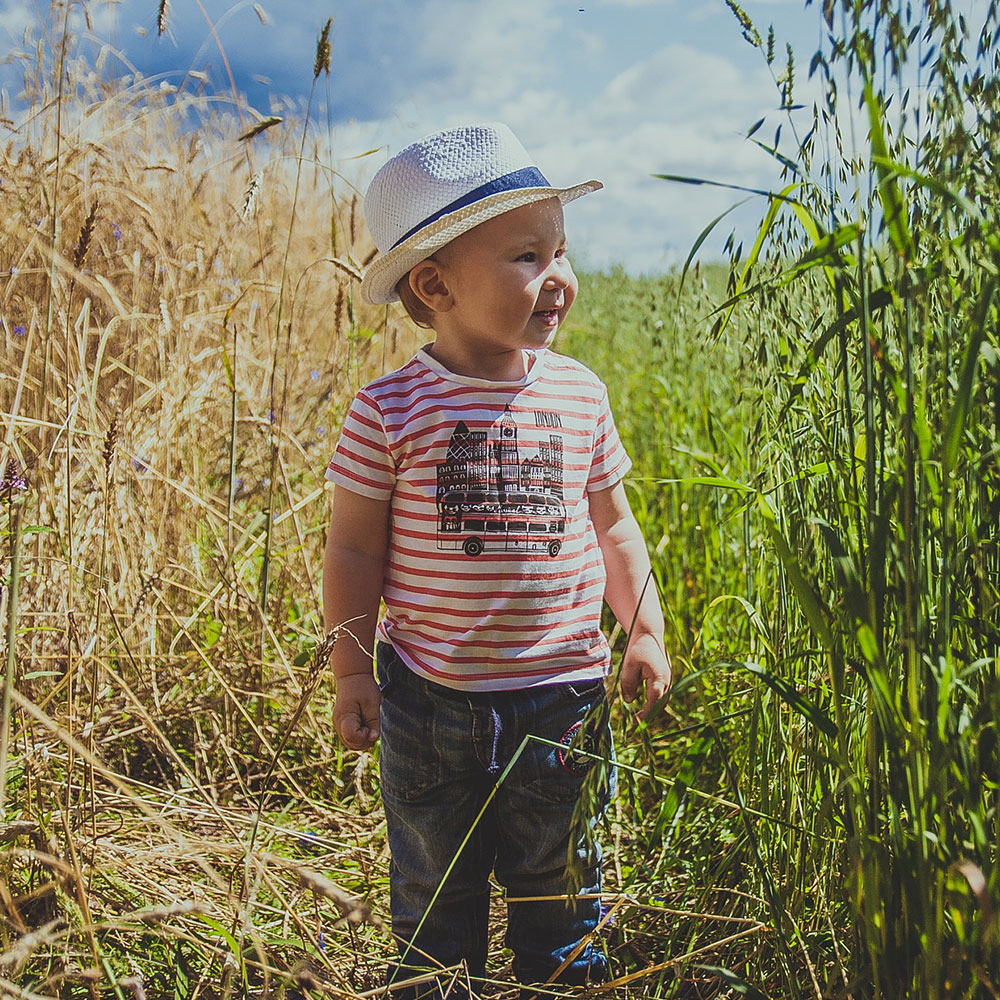 Holle Dutch Goat Milk Stage 3 – Top-Notch Health Benefits
Holle goat Dutch stage 3 organic toddler formula offers the following health benefits to your growing baby:
Calcium and vitamin D strengthens bones and teeth.
Essential fatty acids, DHA (omega-3) and ARA (omega-6), promote visual acuity and healthy development.
Prebiotics and probiotics prevent bloating.
Maltodextrin makes your baby feel full for a long time.
Goat milk reduces the risk of lactose intolerance.
Biotin promotes brain development.
Vitamins D and E boost the immune system.
Vitamin B12 prevents anemia and iron deficiency. 
Vitamin A improves eyesight and prevents blindness.
Vitamin B1 promotes muscle development in babies.
Makes the baby grow healthy and happy.
Helps your baby in their first steps.
Holle Dutch Goat Milk Stage 3 – Comparison Of US Formulas And European Formulas
It is essential to learn about the differences between European and American brands to understand their composition and health benefits better. The first difference lies in sweeteners. European brands, such as Holle, add lactose as a primary carbohydrate as it is a natural sweetener found in breast milk. Also, the European Union Commission requires that infant formulas contain at least 30% lactose as a primary source of carbohydrates. The European Union Commission also allows other carbohydrates, such as glucose, glucose syrup, and maltose, to be added to the formulas. Another vital thing to consider is that sucrose can only be added to those infant formulas that comprise hydrolyzed proteins. According to the EU Commission, sucrose should make up 20% of total carbohydrates. Moreover, these carbohydrates must be derived from gluten-free sources. American brands, on the other hand, have no such regulation. They add sucrose and corn syrup without any safety limit, which is unsuitable for babies. 
The second difference lies in the composition of the ingredients in European and American brands. European brands add minimal ingredients to the formulas, whereas American brands add unlimited ingredients. At the same time, it may seem that American brands are better as they contain more ingredients, but this is not true. European brands only add ingredients suitable for a particular age group. They avoid adding ingredients that may impact a baby's health, such as guar gum, soy, etc., that are harmful to newborn babies. Such a scenario is not seen in American brands, as they contain unlimited ingredients in their formulas regardless of age group. 
 The third difference lies in the fatty acid composition. Due to their innumerable health benefits, European formulas must contain DHA (omega-6) and ARA (omega-3) fatty acids. American brands consider these fatty acids a voluntary choice and not a regulation. European brands also add prebiotics, such as Lactobacillus found in breast milk. American brands do not add these prebiotics and probiotics in their formulas.
The fourth difference is in iron composition. European brands add a minimum of 0.2 mg of iron in formulas, whereas American brands add at least 1 mg of iron. This is ideal for babies as higher iron composition leads to neurodevelopment effects later in life. Furthermore, European brands also have separate goat milk formulas for babies. American brands do not have goat milk-based formulas. This shows that European infant formulas are far better than American formulas. Hence, choose Holle goat Dutch stage 3 organic toddler formula for your newborn, and witness a visible improvement in their health.
Holle Dutch Goat Milk Stage 3 – Easy Preparation
Holle goat Dutch stage 3 organic toddler formula is quite easy to prepare. Scoop leveled heaps of the infant formula and added into the boiled water as mentioned in the instructions on the container. Shake the mixture rapidly and give your baby a few times a day according to its needs. Always use boiled water to prepare the formula and always wait until it reaches room temperature to give it to your baby. Avoid touching the feeding bottle with bare hands. Sterilize the utensils before feeding your baby. Take adequate safety measures before preparing the formula so that your baby stays safe and healthy. The formula is ideal for usage until 21 days. Ensure that you finish the formula within the prescribed date.
Holle Dutch Goat Milk Stage 3 – Humane Animal Treatment
Holle deeply cares about its animals and soil since they are the primary sources of nutrition. The goats are kept on safe grounds and are fed a natural diet free of artificial additives. They are passed through a safe milking procedure, and the milk is immediately transferred to the manufacturing facility to prevent spoilage.
The soil is not treated with any artificial chemicals such as pesticides or herbicides. It is treated with natural fertilizer, i.e., manure, to fertilize it naturally. The biodynamic farming approach makes Holle a premier infant formula brand that is trusted by parents worldwide.
Holle Dutch Goat Milk Stage 3 – About Holle
Holle was founded in 1933 and has since been producing premium quality and healthy baby formulas for babies worldwide. The company has set forth adequate safety measures to make 100% safe infant formula. The company uses a biodynamic farming approach that caters to the highest animal and land welfare standards. Due to its hard work, Holle has been nominated for the German Sustainability Awards 2023. This shows how responsible Holle is toward babies' health.