after the 6 month (600g)
Holle Stage 2 – Organic Follow-On Formula
$41.50 / kg
In stock
16
people are viewing this right now
Guaranteed safe & secure checkout
This product exclusively contains organically grown ingredients. Holle Stage 2 is a very nutritious and well- balanced infant formula for babies after the 6th month. Biodynamic farms provide the milk used in this organic formula. It contains organic starch and maltodextrin as well as minerals and vitamin that are necessary for your baby's development.
Contains: Lactose, Milk and milk derivatives
Nutrients per 100 ml
Energy kj

293

kJ

Energy kcal

70

g

Fat

3.5

g

of which

Saturated fatty acids

1.5

g

of which

Polyunsaturated fatty acids

< 0.5

g

of which

Monosaturated fatty acids

1.5

g

of which

Docosahexaenoic acid (DHA)

21

mg

of which

Linoleic acid

380

mg

of which

Alpha Linolenic acid

50

mg

Carbohydrates

7.7

g

of which

Lactose / Milk Sugar

4.3

g

of which

Sugar

5.5

g

of which

Starch

1.5

g

Fiber

0.4

g

of which

Galactooligosaccharides (GOS)

0.4

g

Protein

1.7

g

Vitamins

Vitamin A

70

µg

(0

%

**

)

Vitamin D

1.2

µg

(0

%

**

)

Vitamin E

0.7

mg

(0

%

**

)

Vitamin C

10

mg

(0

%

**

)

Vitamin K

5

µg

(0

%

**

)

Pantothenic acid

0.5

mg

(0

%

**

)

Thiamine

0.06

mg

(0

%

**

)

Riboflavin

0.11

mg

(0

%

**

)

Niacin

0.6

mg

(0

%

**

)

Vitamin B6

0.04

mg

(0

%

**

)

Folic acid

11.3

µg

(0

%

**

)

Vitamin B12

0.15

µg

(0

%

**

)

Biotin

1.5

µg

(0

%

**

)

Salt

0.05

g

Minerals

Potassium

80

mg

(0

%

**

)

Calcium

70

mg

(0

%

**

)

Phosphorus

39

mg

(0

%

**

)

Magnesium

6

mg

(0

%

**

)

Iron

1

mg

(0

%

**

)

Zinc

0.5

mg

(0

%

**

)

Copper

0.045

mg

(0

%

**

)

Manganese

0.011

mg

(0

%

**

)

Fluorine

0.006

mg

(0

%

**

)

Selenium

1.5

µg

(0

%

**

)

Iodine

15

µg

(0

%

**

)

Sodium

20

mg

(0

%

**

)

Further information

Chloride

45

mg

(0

%

**

)
** Percent of the reference amount for daily intake
Exact product designation:
Organic Follow-On Formula
Skimmed milk**¹, whey powder* (partly demineralised), vegetable oils* (palm oil*³, sunflower oil*, rapeseed oil*), maltodextrin*, starch*, calcium carbonate, potassium chloride, oil from the microalgae Schizochytrium sp.², vitamin C, calcium salts of orthophosphoric acid, L-tyrosine, potassium citrate, sodium chloride, L-tryptophan, ferrous sulphate, zinc sulphate, vitamin E, magnesium carbonate, niacin, copper sulphate, pantothenic acid, vitamin A, thiamin, vitamin B6,
manganese sulphate, potassium iodide, folic acid, vitamin K, sodium selenite, vitamin D, biotin, vitamin B12
*from organic farming
**Demeter (from biodynamic farming)
¹ 100 g of infant formula powder are made from 182 ml skimmed milk
² contains DHA (as required by the legislation for all follow-on formula)
³ from sustainable farming
Please note the information on allergens.
Information about the manufacturer
Holle baby food AGLörracherstraße 50, CH-4125 Riehen
Breastfeeding is the best nutrition for your baby, because breast milk provides your child with all the essential nutrients it needs for growth and development. Please consult your pediatrician if your child requires supplemental feeding.

Holle Stage 2 – Organic Follow-On Formula

Holle Stage 2 – The Perfect Next Step in Your Baby's Nutrition Journey
Babies need a well – balanced nutrition and ample energy to kick-start their day as they grow up. When babies turn six months old, they start sitting up. For that, they need ample nutrition that can supercharge their bodies. This is a perfect timing to present Holle Stage 2 Organic Follow-On Formula, a cow milk-based healthy and nutritious infant formula. It is highly digestible and a gut-friendly formula, suitable for infants older than six months. Holle Stage 2 contains the highest quality ingredients sourced from organic, biodynamic Demeter farms. It is a unique formula that has been clinically tested to ensure it offers your child the best quality nutrients it needs. The formula contains no soy or gluten and is free from added sugars, artificial flavors, colors, preservatives and sweeteners. Holle Stage 2 – Organic Follow-On Formula helps boost energy levels in babies and provides them with essential nutrients for healthy growth.
Holle Stage 2 – Organic Follow-On Formula is the next step for babies who have been fed with Holle Stage 1 infant formula. It supports the development of motoric skills as well as cognitive development.
One of the best aspect of Holle Stage 2 Organic Follow-On Formula is that it contains lactose as a natural sweetener that is found in breast milk. Lactose makes the formula taste sweet, similar to natural breastmilk, which makes it highly popular by infants worldwide. If your baby is unable to take breastmilk, then you can confidently feed it Holle Stage 2 Organic Follow-On Formula, and your baby will surely love it.
Most infants are ready for Holle Stage 2 at around six months but as each infant is unique, check with your baby's pediatrician to see if this product is right for your baby.
Holle does not discourage breastmilk at all. The most natural nutrition for children is breastmilk and should be given to babies regularly. However, due to whatever circumstances, some mothers cannot breastfeed their babies and are looking for the most natural and best quality infant formula. Holle Stage 2 is a good choice because it imitates breastmilk by having similar color, texture, taste and composition. Your baby will love the taste of the Holle Stage 2 – Organic Follow-On Formula.
Holle Stage 2 – Feed The Best Formula
Holle Stage 2 Organic Follow-On Formula is a highly digestible formula suitable for infants older than six months. The manufacturing process uses no artificial sweeteners or preservatives and it is important to note that this product has been developed in close collaboration with parents who want to provide their children with healthy and organic infant formula. The ingredients in the product are sourced from organic farms and tested by an independent laboratory before being added to the baby formula. Holle Stage 2 Organic infant formula is:
Manufactured within European standard Demeter farm
Contains no sweeteners, artificial flavors or unnecessary additives
Contains lactose as a natural sweetener
100% GMO, guar gum, corny syrup and sucrose-free
It is made under stringent animal husbandry regulations
Easy to digest organic infant formula
Contains no allergens or preservatives
Holle Stage 2 – The Most Natural Organic Infant Formula
Holle Stage 2 – Organic Follow-On Formula contains only high quality ingredients sourced from organic farms. These farms are conscious of the environment, use no pesticides and other chemicals, support local communities and provide a healthier environment for animals. Holle follows the same formulas and recipes that it has been developing for years using the best natural ingredients.
Holle is a German company and its products are made in Germany. Holle has a long history of making high-quality baby food, which they continue to do today. Like other Holle products, Holle Stage 2 contains no added preservatives or sweeteners like artificial sugars or syrups. It's also a follow-on formula—meaning it can be used after you've given your baby Holle Stage 1 formula to help support your baby's growth and development by providing nutrients necessary for early brain development. 
Holle Stage 2 Organic Follow-On Formula is made up of 99% Demeter milk and a less proportion of vegetable oils to provide maximum strength and health to your baby. You can also use the formula to make porridge and give your baby a good meal. Holle Stage 2 can be fed to your baby alone or mixed with cereal, fruits or vegetables.
Holle Stage 2 – Clean Ingredients And Naturally Produced Milk.
The best aspect of Holle Stage 2 Organic Follow-On Formula is that it is made with 100% Demeter milk. Demeter certification is considered the best safety standard in Europe and is awarded to those companies that employ biodynamic farms, safe animal handling practices, and ensure sustainability. Holle is proud to get Demeter farm certification. Hence, Holle Stage 2- Organic Follow-On Formula contains the cleanest and healthiest ingredients that will support your baby's growth in no time. As a parent, you want a baby formula that is ideal for your baby so trust Holle to support your baby's health and growth.
The European Infant Organic Formula contains vitamins A, C, B12, and B6, which are essential for growth. It has innumerable amounts of Calcium that is very crucial for bone development. It also contains prebiotics (which promote digestive health) and beneficial bacteria strains called Bifidobacterium lactis or Bifidobacterium animalis ssp lactis, both of which are found in human breast milk but not in commercial formulas.
This means the formulas can be used safely by breastfeeding mothers who want their babies nutritional needs met without exposing themselves or their little ones to too much risk during pregnancy or breastfeeding period when it might be difficult for them due to illness or injury-related issues like hemorrhoids etc.
Holle Stage 2 can be mixed with other foods. You can mix it with your baby's favorite cereal, fruits or vegetables. Or you may simply want to try mixing it into your baby's water.
If you are searching for a genuine way to make sure your baby gets wholesome nutrition, Holle products are a great choice.
The Stage 2 formula is designed to help your baby transition from formula feeding to solid foods. It is packed with essential vitamins and minerals that help support their development, as well as probiotics that help keep their tummies healthy and strong.
Holle Stage 2 – For A Healthy Start In Life
Holle Stage 2 Organic Follow-On Formula is the ideal choice for your baby between 6 and 12 months old because it contains an exhaustive list of the essential nutrients, vitamins and minerals that offer immense energy to your baby and supports and supports it gut health and balance.
Holle Stage 2 Organic Follow-On Formula is based on the European Food Safety Authority (EFSA) recommendation and contains important nutrients such as iron, copper, magnesium, and calcium, which are essential for a healthy development at that age.
The formula also contains omega-3 fatty acids that help support brain development, along with prebiotics to promote a healthy digestive system. The organic infant formula also includes vitamins and minerals that make it a great source of nutrition for your baby. It contains calcium, iron, zinc, and vitamins A, B1, B2, and B6, which help to support growth and development during the first years of life.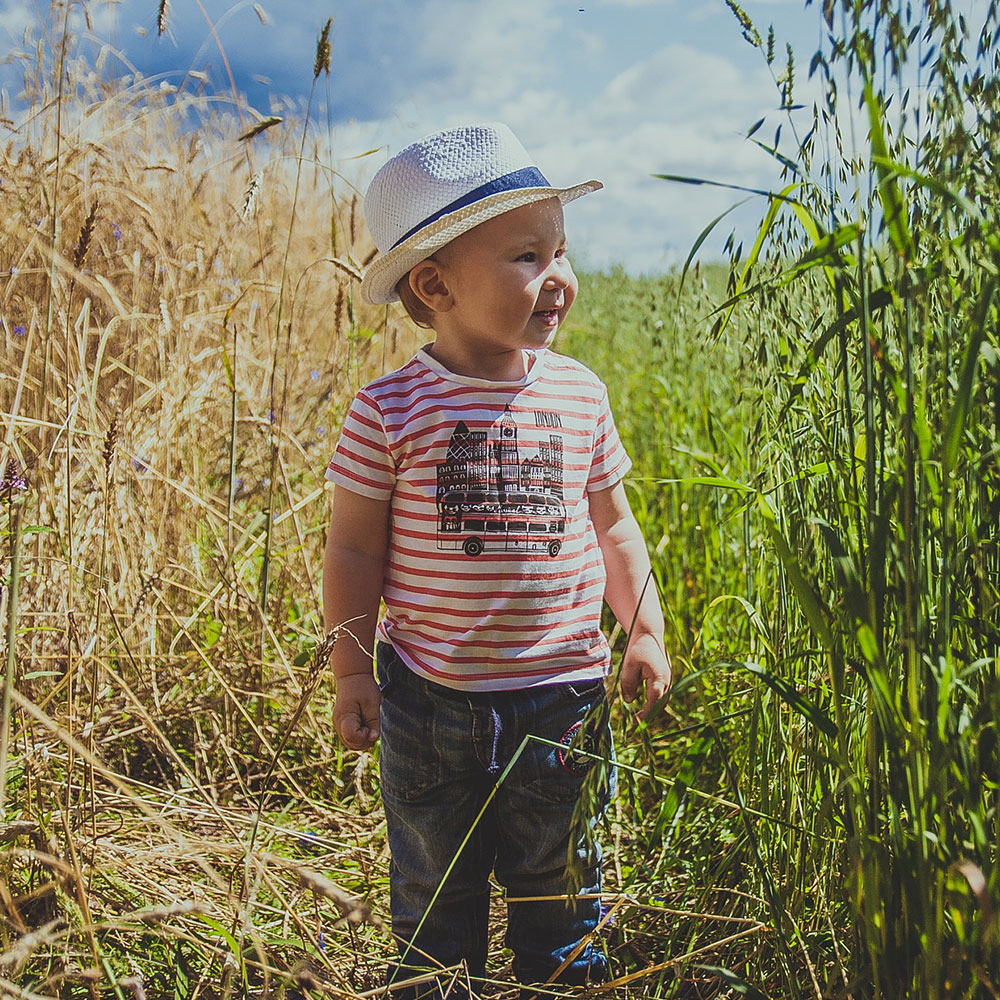 Holle Stage 2 – Top-Notch Health Benefits
When it comes to health benefits, Holle Stage 2 Organic Follow-On Formula has a list of benefits that potentially impact your baby's health. Some of the top-notch health benefits are:
Organic and 100% Natural infant formula
No syrup, no artificial flavors or dyes
Contains probiotics and prebiotics that support gut health
Soy-free and gluten-free formula
No GMOs or dairy Ingredients
Coconut oil, sunflower oil and organic palm oil provide an excellent source of medium-chain fatty acids
Contains fatty acids DHA (omega-3) and ARA (omega-6) for healthy brain development
It has a balanced blend of nutrients and minerals for a healthy and a happy baby
100% Demeter cow milk product
Falls under strict European health standards
Milk is sourced from cows bred on biodynamic farms
Boosts your child's physical and psychological development
Contains minimal ingredients that comply with European standards
Offers rapid digestion and nutrient absorption
It contains the right amount of nutrients
Contains calcium that promotes healthy teeth and bones
The Holle Stage 2 Organic Infant Formula reduces the risk of potential allergies
Contains maltodextrin and organic starch that makes your baby feel full for a long time
100% hormones and steroids-free organic formula
The infant formula offers instant preparation
Holle Stage 2 – Humane Animal Treatment
If you are concerned about animal husbandry and – treatment, then you can put your trust in Holle, as the European manufacturer treats animals with utmost care. No animals on Demeter farms are dehorned or subject to harsh treatment during the milking process. The cows are bred on pastures and are given essential food to produce the best milk. Holle achieves this by having Demeter certification that employs biodynamic farms and sustainable practices.
The best aspect of Holle Stage 2 Organic Infant Formula is that it does not contain any harmful chemicals, fertilizer or genetically modified organisms. All the ingredients used within the formulas are locally sourced and are added after extensive research. Holle cares about your baby's health and knows what is best for them.
By employing sustainability, the farms produce minimal to fewer emissions and the packages fall under sustainable standards. Feel free to use Holle Stage 2 Organic Infant Formula without any worries about its manufacturing process, quality, and production standards.
Holle Stage 2 – About Holle
Holle stands for quality, efficiency and sustainability. The German manufacturer has been striving hard for the last 80 years to keep its standard up to the mark and produce one of the best organic infant formulas worldwide.
Holle cares about its customers and their needs, which is why it has employed the best production methods and processes that have made it the number one infant formula manufacturer in the world. The biggest milestone of Holle is achieving Demeter certification, which has helped it to create state-of-the-art infant formulas. Their formulas contain purely organic ingredients with little to no side effects. These ingredients are stomach-friendly, easily digestible and offer instant absorption to make your baby feel good and healthy.
Holle's products are free of gluten, artificial sweeteners and harmful chemicals that affect a baby's health. They contain only those ingredients that are vital to a baby's healthy growth and development. Given the stringent European standards, European milk formulas are much better and healthier than American brands. They are crafted for a specific age group and contain ingredients that are crucial for a particular age.
Holle has been serving parents all around the world for decades. Due to its dedication and commitment to sustainability, Holle has finally become CO2-free and has played a major role in reducing carbon emissions. If you are looking for a trustworthy milk band for your baby, then Holle is the brand for you and your baby.