from birth (500g)
Lebenswert Stage 1 – Organic Infant Formula
$45.80 / kg
In stock
15
people are viewing this right now
Guaranteed safe & secure checkout
Lebenswert is a trusted brand that has been producing high-quality organic formulas for over 30 years. Their Organic Formula Stage 1 is specifically designed for newborns and is made with the best organic ingredients to support natural development. It is easy to digest and contains important probiotics for a healthy gut flora. Free from additives and artificial ingredients, this formula is suitable for vegans and is made with milk from cows raised on biodynamic farms, following ethical and sustainable practices. If you are looking for a natural and organic alternative to standard formula for your newborn, Lebenswert Organic Formula Stage 1 is a great choice.
Contains: Fish and fish derivatives, Milk and milk derivatives
Nutrients per 100 ml
Energy kj

281.31

kJ

Energy kcal

67.19

g

Fat

3.6

g

of which

Saturated fatty acids

1

g

of which

Polyunsaturated fatty acids

0.6

g

of which

Monosaturated fatty acids

1.9

g

Carbohydrates

7.41

g

of which

Lactose

7.3

g

of which

Sugar

7.41

g

Protein

1.35

g

Vitamins

Vitamin A

51.74

µg

(0

%

**

)

Vitamin D

1.58

µg

(0

%

**

)

Vitamin E

1.45

mg

(0

%

**

)

Vitamin C

7.66

mg

(0

%

**

)

Pantothenic acid

0.61

mg

(0

%

**

)

Thiamine

0.08

mg

(0

%

**

)

Riboflavin

0.2

mg

(0

%

**

)

Niacin

0.42

mg

(0

%

**

)

Vitamin B6

0.06

mg

(0

%

**

)

Folic acid

13.86

µg

(0

%

**

)

Vitamin B12

0.12

µg

(0

%

**

)

Biotin

1.58

µg

(0

%

**

)

Minerals

Potassium

87.12

mg

(0

%

**

)

Calcium

65.6

mg

(0

%

**

)

Phosphorus

38.94

mg

(0

%

**

)

Magnesium

7.92

mg

(0

%

**

)

Iron

0.59

mg

(0

%

**

)

Zinc

0.44

mg

(0

%

**

)

Copper

0.05

mg

(0

%

**

)

Manganese

0.02

mg

(0

%

**

)

Fluorine

0.01

mg

(0

%

**

)

Iodine

13.6

µg

(0

%

**

)

Sodium

25.34

mg

(0

%

**

)

Further information

Docosahexaenoic acid (DHA)

14.26

mg

(0

%

**

)

Linoleic acid

554

mg

(0

%

**

)

Alpha Linolenic acid

49

mg

(0

%

**

)

Inositol

7.8

mg

(0

%

**

)

L-carnitine

2

mg

(0

%

**

)

Vitamin K

8.1

µg

(0

%

**

)

Chloride

20

mg

(0

%

**

)
** Percent of the reference amount for daily intake
Exact product designation:

Skimmed Milk 1, Whey Product * (Partly Demineralised Whey Powder *), Vegetable Oils * (Palm Oil 3, Rapeseed Oil *, Sunflower Oil *), Lactose * , Calcium Carbonate, L-Tyrosine, Potassium Chloride, Fish Oil2, Magnesium Chloride, Calcium Chloride, Calcium Hydroxide, Choline, Sodium Chloride, L-Tryptophane, Inosit, Ferrous Lactate, Vitamin C, Zinc Sulfate, Vitamin E, Niacin, Pantothenic Acid, Copper Sulfate, Vitamin A, Vitamin B1, Manganese Sulfate, Vitamin B6, Potassium Iodate, Folic Acid, Sodium Selenate , Vitamin K, Vitamin D, Biotin
* From organic farming
** contains milk
¹ 100 g infant milk powder are made from 153 ml skim milk
² from sustainable farming
³ contains DHA (required by law for infant formula)
Please note the information on allergens.
Information about the manufacturer
Holle baby food AG
Lörracherstraße 50, CH-4125 Riehen
Breastfeeding is the best nutrition for your baby, because breast milk provides your child with all the essential nutrients it needs for growth and development. Please consult your pediatrician if your child requires supplemental feeding.
Lebenswert Stage 1 – Organic Infant Formula
Lebenswert Stage 1 – A Nutritious and Sustainable Choice for Your Baby
You want your child to grow up healthy, so you spend countless hours researching the right formula for your baby. You want a nutritionally complete, enriching, organic formula that sustains your baby's health and growth. That is why Lebenswert has created Lebenswert Stage 1 – Organic Infant Formula, an 100% organic and natural baby formula that caters to your child's needs. It is ideal for babies from birth onwards and contains age-appropriate ingredients. Ideally, Lebenswert Stage 1 – Organic Infant Formula must be given after Lebenswert Stage PRE – Organic Infant Formula. The best aspect of this German infant formula is that it meets the highest European health standards and complies with EU regulations. Even more, Lebenswert complies with Bioland standards, which is Germany's largest organic food association. Having a Bioland certification means that Lebenswert Stage 1 – Organic Infant Formula is completely free of chemicals and animal cruelty processes.
Lebenswert Stage 1 – Organic Infant Formula can be given as an alternative to breast milk as it contains organic lactose and natural ingredients found in it. If you are looking for the closest substitute to breast milk, then choose Lebenswert Stage 1 – Organic Infant Formula. However, it is vital to consult with your pediatrician before giving the baby formula to your baby, as breast milk is the best and safest source of nutrition. Lebenswert does not encourage switching from breast milk to formulas altogether, under normal circumstances.
Lebenswert Stage 1 – Feed The Best Formula
Give your baby Lebenswert Stage 1 – Organic Infant Formula and witness the following magical benefits:
Made with 100% natural and organic cow milk.
Meets stringent Bioland standards.
The closest alternative to breast milk.
Soy, guar-gum, and corn syrup-free formula.
No artificial sweeteners, additives, or chemicals.
Animal cruelty-free formula.
Made with biodynamic farming.
Ideal for babies from birth onwards till six months.
Sustainable manufacturing and packaging.
Packaged in Germany.
Lebenswert Stage 1 – The Most Natural Organic Infant Formula
Lebenswert Stage 1 – Organic Infant Formula is the most natural organic infant formula as it complies with strict Bioland health and safety measures. The stage 1 formula available nowadays has been improved and modified to better suit your baby's needs. The packaging has been converted into pink and better complies with the EU Baby Formula Directive by containing more DHA, vitamin, and mineral content. Lebenswert Stage 1 – Organic Infant Formula contains ingredients and minerals sourced from biodynamic soil. They are added after extensive research and examination, allowing only the most nutritious and natural ingredients to be added to the formula.
With a limited ingredients list, the Lebenswert Stage 1 – Organic Infant Formula is readily and easily digested by babies. Many organic infant formulas contain ingredients and chemicals that cause babies to have digestive issues. Lebenswert Stage 1 – Organic Infant Formula does not contain any such chemicals. In fact, it reduces bloating and prevents inflammation. Many formulas contain sugar, guar gum, or maltodextrin, which are unsuitable for small babies. Such is not the case with Lebenswert Stage 1 – Organic Infant Formula, as it is completely free of sugars, gluten, and additives. It contains lactose which naturally occurs in breast milk. The presence of a natural sweetener makes the breast milk taste sweet. Babies readily accept the Lebenswert Stage 1 – Organic Infant Formula due to its similar texture, consistency, and taste to breast milk. 
Lebenswert Stage 1 – Clean Ingredients And Naturally Produced Milk
Since Lebenswert Stage 1 – Organic Infant Formula complies with Bioland measures, it contains the cleanest ingredients. The milk is sourced from healthy cows that are subject to safe milking processes. The milk is immediately transferred to the packaging facility to prevent spoilage and is regulated through safe manufacturing processes to contain its originality.
Regarding the ingredients, Lebenswert Stage 1 – Organic Infant Formula contains a rich amount of natural nutrients. Calcium and vitamin D promotes healthy bones and teeth development. Vitamin C helps improve skin and boost the baby's immunity. Vitamins B1 and E strengthen nerve and muscle development. Vitamin B12 prevents anemia. Biotin converts fats and proteins into energy. The Lebenswert Stage 1 – Organic Infant Formula contains essential fatty acids such as DHA and ARA that aid in healthy development. In fact, the formula now contains even more DHA (omega-3) for better growth. It also includes probiotics and prebiotics that aid in rapid digestion. 
HiPP Comfort Special Milk – For A Healthy Start In Life
Every parent wants their baby to get the right nutrition and food. Lebenswert Stage 1 – Organic Infant Formula is designed to kick-start the babies' health journey and make them super fit. The German baby formula has been prepared to replicate breast milk. It contains similar nutritional elements as breast milk to impart the best nutrition to babies. Due to its structural similarity, Lebenswert Stage 1 – Organic Infant Formula is readily accepted by babies.
With the Lebenswert stage 1 formula, you no longer need to spend hours looking for the ideal formula for your baby. Lebenswert has made it easier for you to select the right formula for your infant, and that is Lebenswert Stage 1 – Organic Infant Formula. The German organic infant formula contains ingredients sourced from fertilizer-free land and milk derived from naturally-bred cows, which makes it ultra-healthy. Vegetable oils impart healthy fats to babies, aiding brain development and reducing the onset of cardiovascular diseases.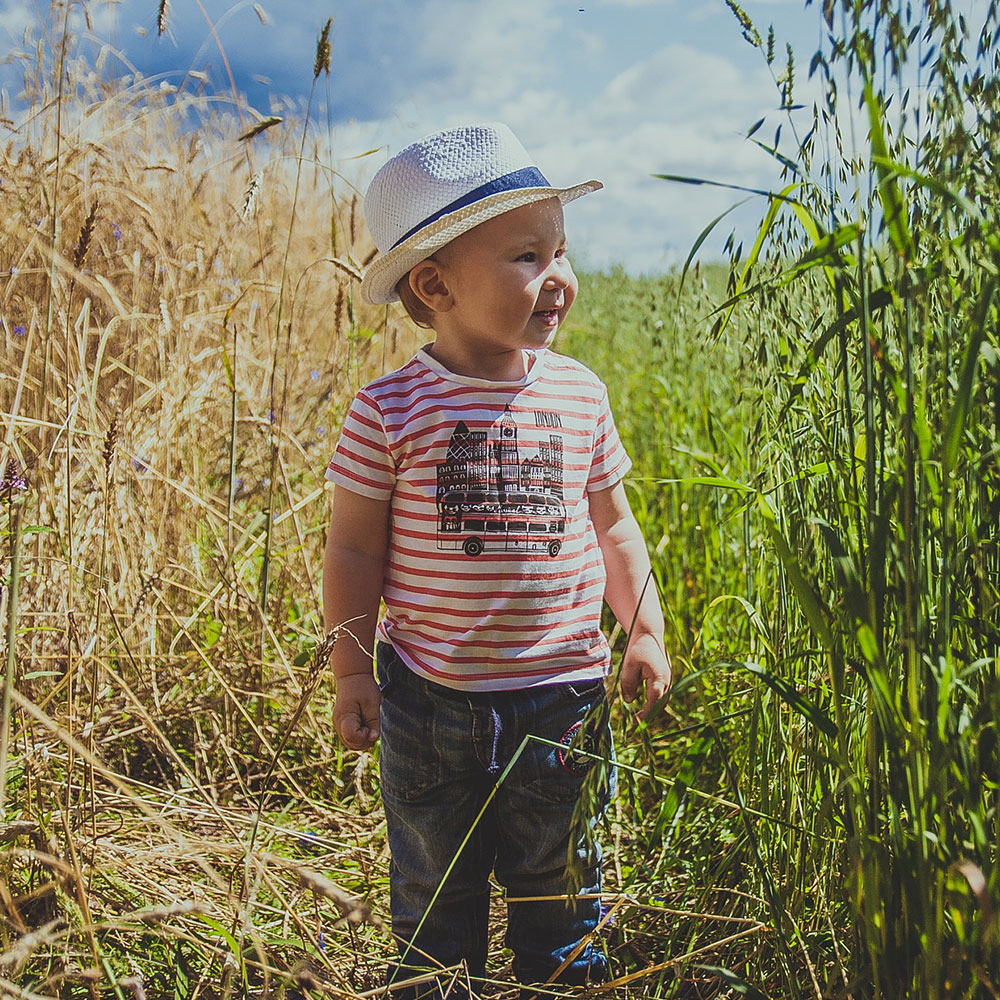 Lebenswert Stage 1 – Top-Notch Health Benefits
Lebenswert Stage 1 – Organic Infant Formula has many health benefits for babies. Each ingredient in the formula provides various health benefits, making Lebenswert Stage 1 – Organic Infant Formula one of the best worldwide.
Biotin helps promote hearing and brain development.
Helps with digestion and absorption due to its prebiotics and probiotics.
Made with Bioland-certified ingredients that do not cause allergic reactions.
Makes the babies feel full for a long time.
Contains calcium and vitamin D that strengthens the bones.
Contains vitamins C, E, and B12 that boost a baby's immunity.
Contains essential nutrients that improve physical growth.
Natural cow milk provides necessary nutrition and calcium. 
The essential fatty acids (DHA and ARA) aid in healthy growth.
Imparts the same benefits as breast milk.
Provides minerals and vitamins to the body.
Contains DHA and ARA fatty acids, which are essential for healthy development.
Makes your baby get all the nutrients in a single formula.
Lebenswert Stage 1 – Comparison Of US Formula And European Formula
It is essential to learn about the differences between European and American brands to understand their composition and health benefits better.
The first difference lies in sweeteners. European brands, such as Holle, add lactose as a primary carbohydrate as it is a natural sweetener found in breast milk. Also, the European Union Commission requires that infant formulas contain at least 30% lactose as a primary source of carbohydrates. The European Union Commission also allows other carbohydrates, such as glucose, glucose syrup, and maltose, to be added to the formulas. Another vital thing to consider is that sucrose can only be added to those infant formulas that comprise hydrolyzed proteins. According to the EU Commission, sucrose should make up 20% of total carbohydrates. Moreover, these carbohydrates must be derived from gluten-free sources. American brands, on the other hand, have no such regulation. They add sucrose and corn syrup without any safety limit, which is unsuitable for babies. 
The second difference lies in the composition of the ingredients in European and American brands. European brands add minimal ingredients to the formulas, whereas American brands add unlimited ingredients. At the same time, it may seem that American brands are better as they contain more ingredients, but this is not true. European brands only add ingredients suitable for a particular age group. They avoid adding ingredients that may impact a baby's health, such as guar gum, soy, soy, etc., that are harmful to newborn babies. Such a scenario is not seen in American brands, as they contain unlimited ingredients in their formulas regardless of age group. 
 The third difference lies in the fatty acid composition. Due to their innumerable health benefits, European formulas must contain DHA (omega-6) and ARA (omega-3) fatty acids. American brands consider these fatty acids a voluntary choice and not a regulation. European brands also add prebiotics, such as Lactobacillus found in breast milk. American brands do not add these prebiotics and probiotics in their formulas.
The fourth difference is in iron composition. The European brands add a minimum of 0.2 mg of iron in formulas, whereas American brands add at least 1 mg of iron. This is ideal for babies as higher iron composition leads to neurodevelopment effects later in life. Furthermore, European brands also have separate goat milk formulas for babies. American brands do not have goat milk-based formulas. This shows that European infant formulas are far better than American formulas. Hence, choose Lebenswert Stage 1 – Organic Infant Formula for your newborn and witness a visible improvement in their health.
Lebenswert Stage 1 – Easy Preparation
Lebenswert Stage 1 – Organic Infant Formula is a simple and convenient choice for parents. It contains all the necessary ingredients and nutrients in a single container, making it easy to prepare. To make the formula, start by boiling water in a pot, then pour it into a feeding bottle. Add the required amount of formula, as indicated on the container's feeding chart, and shake the mixture thoroughly. Wait for the milk to cool to room temperature before giving it to your baby. It is important to follow hygiene measures when preparing the formula, such as using boiled water, sterilizing utensils, and washing hands. The formula should be used within 21 days of opening. Remember to consult with your pediatrician before giving your baby any formula.
Lebenswert Stage 1 – Humane Animal Treatment
Lebenswert is dedicated to not only providing the best possible nutrition for babies, but also to ensuring the well-being of the animals that produce the milk used in its products. The company has always maintained strict animal welfare standards and has received Bioland certification for its commitment to humane practices. Lebenswert breeds its animals on natural pastures and allows them to roam freely, rather than confining them to small pens or stalls. The cows are not given chemical-based diets or injections and are fed only on grass and soil free of pesticides and herbicides. They are subjected to safe milking practices and the milk is immediately shipped to the company to prevent spoilage. Lebenswert does not engage in genetic engineering or mutation of its animals, and they are not dehorned or treated harshly. These stringent measures ensure that the milk used in Lebenswert products is of the highest quality and produced in a way that is ethical and respectful of the animals.
Lebenswert Stage 1 – About Lebenswert
Lebenswert is a sub-
brand
of Holle and was introduced in 2009. The company is similar to Holle but differs in one aspect-Bioland Certification. All of the Lebenswert formulas are Bioland-certified, meaning that the formulas are prepared in accordance with biodynamic farming meaning that land, humans, and animals are treated alike. The plants are protected, and the soil is fertilized without any artificial agents. Holle has been producing top-quality baby formulas for over 85 years, and with Lebenswert, parents now get access to better nutrition in their respective countries
There are no question found.