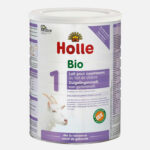 from birth (800g)
Holle Dutch Goat Milk Stage 1 – Infant Formula
$62.38 / kg
Out of stock
Want to be notified when this product is back in stock?
26
people are viewing this right now
Guaranteed safe & secure checkout
Holle Dutch Goat Milk Formula Stage 1 is a high-quality organic formula for infants from 6 months. Made from the best organic ingredients, including goat's milk from the Netherlands, this formula is easy to digest and helps to support the natural development of your baby. It contains important probiotics for a healthy gut flora and is free from additives and artificial ingredients. Holle Dutch Goat Milk Formula Stage 1 is suitable for vegans and is made with milk from goats that are raised on biodynamic farms, following ethical and sustainable practices. This formula is a perfect choice for parents who want the best for their growing babies and are looking for a natural and organic alternative to standard formula.
Contains: Milk and milk derivatives
Nutrients per 100 ml
Energy kj

2153

kJ

Energy kcal

515

g

Fat

27

g

of which

Saturated fatty acids

10

g

of which

Polyunsaturated fatty acids

4.4

g

of which

Monosaturated fatty acids

13

g

of which

Docosahexaenoic acid (DHA)

105

mg

of which

Linoleic acid

3900

mg

of which

Alpha Linolenic acid

410

mg

Carbohydrates

57

g

of which

Lactose / Milk Sugar

28.5

g

of which

Sugar

33

g

Protein

10.9

g

Vitamins

Vitamin A

410

µg

(0

%

**

)

Vitamin D

11.3

µg

(0

%

**

)

Vitamin E

9.5

mg

(0

%

**

)

Vitamin C

70

mg

(0

%

**

)

Vitamin K

39

µg

(0

%

**

)

Pantothenic acid

2.6

mg

(0

%

**

)

Thiamine

0.4

mg

(0

%

**

)

Niacin

2.9

mg

(0

%

**

)

Vitamin B6

0.29

mg

(0

%

**

)

Folic acid

95

µg

(0

%

**

)

Vitamin B12

1.2

µg

(0

%

**

)

Biotin

16

µg

(0

%

**

)

Minerals

Potassium

550

mg

(0

%

**

)

Calcium

460

mg

(0

%

**

)

Phosphorus

371

mg

(0

%

**

)

Magnesium

47

mg

(0

%

**

)

Iron

7.1

mg

(0

%

**

)

Zinc

3.5

mg

(0

%

**

)

Copper

0.36

mg

(0

%

**

)

Manganese

0.004

mg

(0

%

**

)

Fluorine

0.044

mg

(0

%

**

)

Selenium

19

µg

(0

%

**

)

Iodine

103

µg

(0

%

**

)

Sodium

142

mg

(0

%

**

)

Further information

Choline

155

mg

(0

%

**

)

Inositol

27

mg

(0

%

**

)

Chloride

575

mg

(0

%

**

)

L-Carnitine*

7.8

mg

(0

%

**

)
** Percent of the reference amount for daily intake
Exact product designation:
Organic Whole Goat's Milk Powder 38.6%, Organic Maltodextrin, Organic Lactose, Organic Vegetable Oils (Organic Sunflower Oil, Organic Rapeseed Oil), L-Choline, Calcium Hydroxide, Algae Oil (DHA), L-cystine, Calcium Carbonate, Magnesium Chloride, Vitamin C, L-tryptophan, L-Tyrosine, Sodium Citrate, Sodium Chloride, Iron Lactate, Inositol, Vitamin E, Zinc Sulfate, L-Carnitine, Niacin, Pantothenic Acid, Copper Sulfate, Vitamin A, Vitamin B1, Vitamin B6, Folic Acid, Vitamin B2, Manganese Sulfate, Potassium Iodide, Vitamin K, Sodium Selenite, Vitamin D, Biotin, Vitamin B12.
Please note the information on allergens.
Information about the manufacturer
Holle baby food AG
Lörracherstraße 50, CH-4125 Riehen
Breastfeeding is the best nutrition for your baby, because breast milk provides your child with all the essential nutrients it needs for growth and development. Please consult your pediatrician if your child requires supplemental feeding.

Holle Dutch Goat Milk Stage 1 – Infant Formula

Holle Dutch Goat Milk Stage 1 – A simple & gentle goat's milk-based recipe
Are you searching for a safe, 100% organic, and nutritionally-complete formula for your baby? Presenting Holle Goat Dutch Stage 1 Organic Infant Milk Formula, a Demeter-certified organic infant formula designed for babies up to six months. The European organic infant formula is given after Holle Goat Dutch Stage PRE Formula and comprises all essential nutrients and ingredients suitable for six-month-olds. Holle Dutch Stage 1 formula is gentle on the tummy as it prevents bloating and aids in rapid digestion. It is ideal for babies sensitive to cow milk, or those who cannot take breast milk. It is vital to note that Holle does not discourage breastfeeding as breast milk is the best source of nutrition for babies. The infant formulas should be given after consultation with a pediatrician.
Holle Goat Dutch Stage 1 Organic Infant Milk Formula is completely free of preservatives, chemicals, and artificial additives, allowing your baby to get 100% natural and authentic nutrition. It is also GMO, gluten, and soy-free. The Dutch formula is easy to prepare and can be stored at room temperature. All of the ingredients comply with stringent European health and safety standards. Hence, the formula is Demeter-certified and meets the highest European standards. When you choose Holle Goat Dutch Stage 1 Organic Infant Milk Formula, you choose complete safety and sustainability.
Moreover, Holle Goat Dutch Stage 1 Organic Infant Milk Formula is made with 100% natural goat milk sourced from healthy goats and contains premium ingredients. Goat milk is even better for babies when it comes to nutrition and digestion. Give your baby Holle Goat Dutch Stage 1 Organic Infant Milk Formula and watch it grow happy and healthy.
Holle Dutch Goat Stage 1 – Feed The Best Formula
Holle Goat Dutch Stage 1 Organic Infant Milk Formula is an excellent choice for sensitive babies. It provides everything your baby needs for healthy growth and development.
Perfect for babies up to 6 months old.
Demeter-certified Dutch organic infant formula.
Made with natural and organic goat milk.
Made with 100% organic and natural ingredients.
Soy, gluten, and GMO-free organic formula.
No artificial sweeteners, additives, dyes, and colors.
Contains organic lactose and vegetable oils.
Prevents bloating and stomach issues with essential fatty acids.
Ensures maximum animal welfare.
Offers instant and easy preparation.
Chemicals-free manufacturing and agriculture.
Nominee for German Sustainability Awards 2023.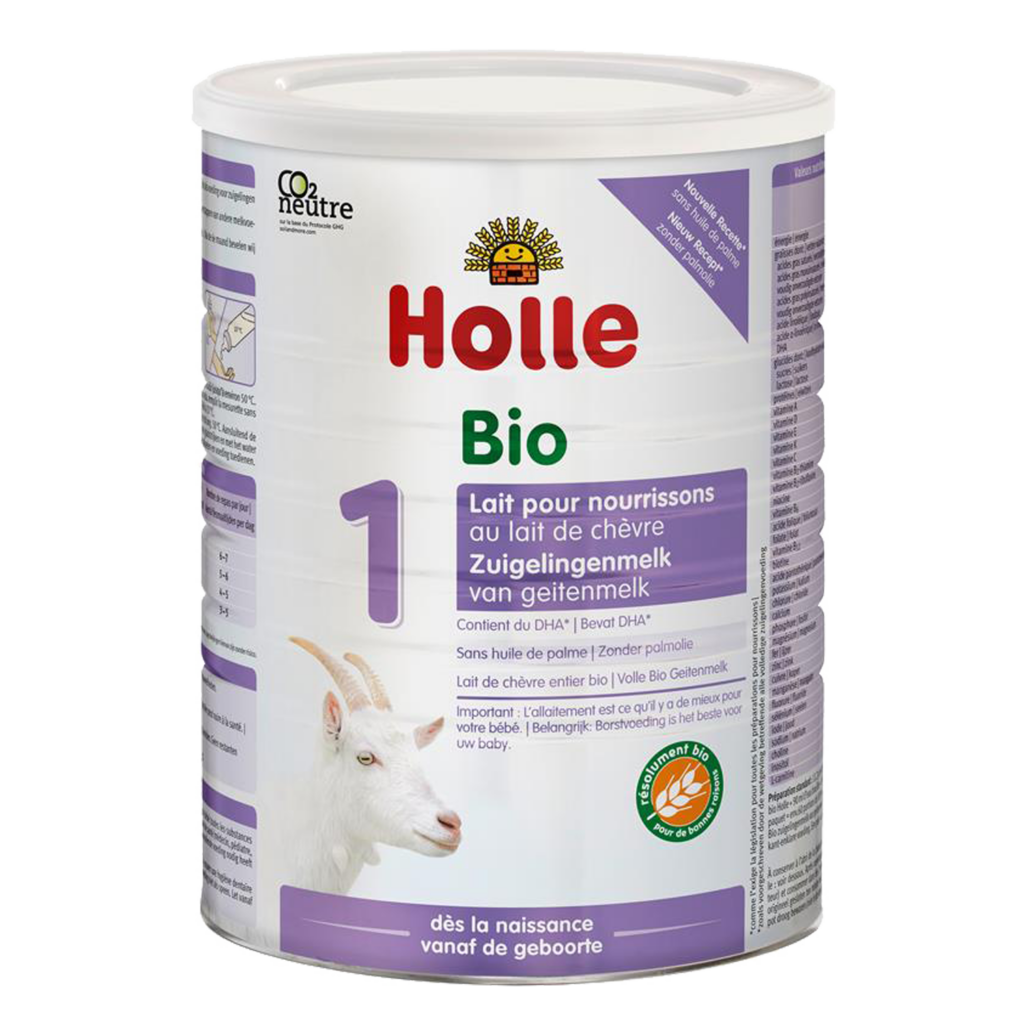 Holle Dutch Goat Milk Stage 1 – The Most Natural Organic Infant Formula
Holle Goat Dutch Stage 1 Organic Infant Milk Formula is the most nutritious organic baby formula. It is carefully designed to provide your baby with the best nutrition it deserves. The most important thing for a parent is the health and safety of their baby. You want to ensure that your baby gets the best possible food when it comes to nutrition. We understand that babies need healthy and safe nutrition. That is why we created Holle Goat Dutch Stage 1 Organic Infant Milk Formula after extensive research. Goat milk has ample benefits for infants. It is much easier to digest than cow's milk. This is because goat milk contains smaller fat globules and less than 1% lactose. In addition, goat milk also contains more fatty acid linoleic acid, which is essential for healthy skin and cognitive development. If you are looking for the best and safest alternative to cow's milk formula, goat milk formulas are the best. With Holle Goat Dutch Stage 1 Organic Infant Milk Formula, you no longer need to worry about artificial ingredients as it is made with 100% natural ingredients.
Holle Dutch Goat Milk Stage 1 – Clean Ingredients And Naturally Produced Milk
The best aspect of the Holle Goat Dutch Stage 1 Organic Infant Milk Formula is its wonderful ingredients. The formula contains lactose, essential fatty acids, such as DHA and ARA, vegetable oils, sodium chloride, biotin, and vitamins A, B, C, D, E, B1, B6, and B12. Calcium and vitamin D aids in healthy bones and teeth development. Vitamin C helps improve skin and boost the baby's immune system, and vitamin B1 strengthens nerve and muscle development. Vitamin B12 prevents anemia. Biotin converts fats and proteins into energy. The formula contains essential fatty acids, such as DHA and ARA, that aid in healthy development. It also contains probiotics that aid in rapid digestion.
Lactose is a natural sweetener that makes Holle Goat Dutch Stage 1 Organic Infant Milk Formula taste better and sweeter. It is found in breast milk, so infants readily accept it. The essential fatty acids DHA and ARA promote steady growth. The vegetable oils such as coconut oil, sunflower oil, and rapeseed oil help make the baby stronger. The European health regulations are very strict. Due to these stringent standards, the Holle Goat Dutch Stage 1 Organic Infant Milk Formula is the best formula.
As a parent, you desire to give your infant the best possible start in life. This organic infant formula is made with fresh goat milk and has all the nutrients an infant needs for healthy development. Plus, it's easy on the stomach and gentle on digestion. 
Holle Dutch Goat Stage 1 – For A Healthy Start In Life
Holle Goat Dutch Stage 1 Organic Infant Milk Formula is the perfect choice for parents who want to give their infants the best possible start. Many other infant formula brands contain an exhaustive list of ingredients that are not suitable for infants. Such is not the case with Holle Goat Dutch Stage 1 Organic Infant Milk Formula, as it contains a limited number of ingredients. Why? Because European regulations require infant formulas to contain age-appropriate ingredients that help the infant grow up healthy. The most distinguishing factor of Holle infant formulas is that all of them are Demeter-certified, meaning they are manufactured within strict health standards.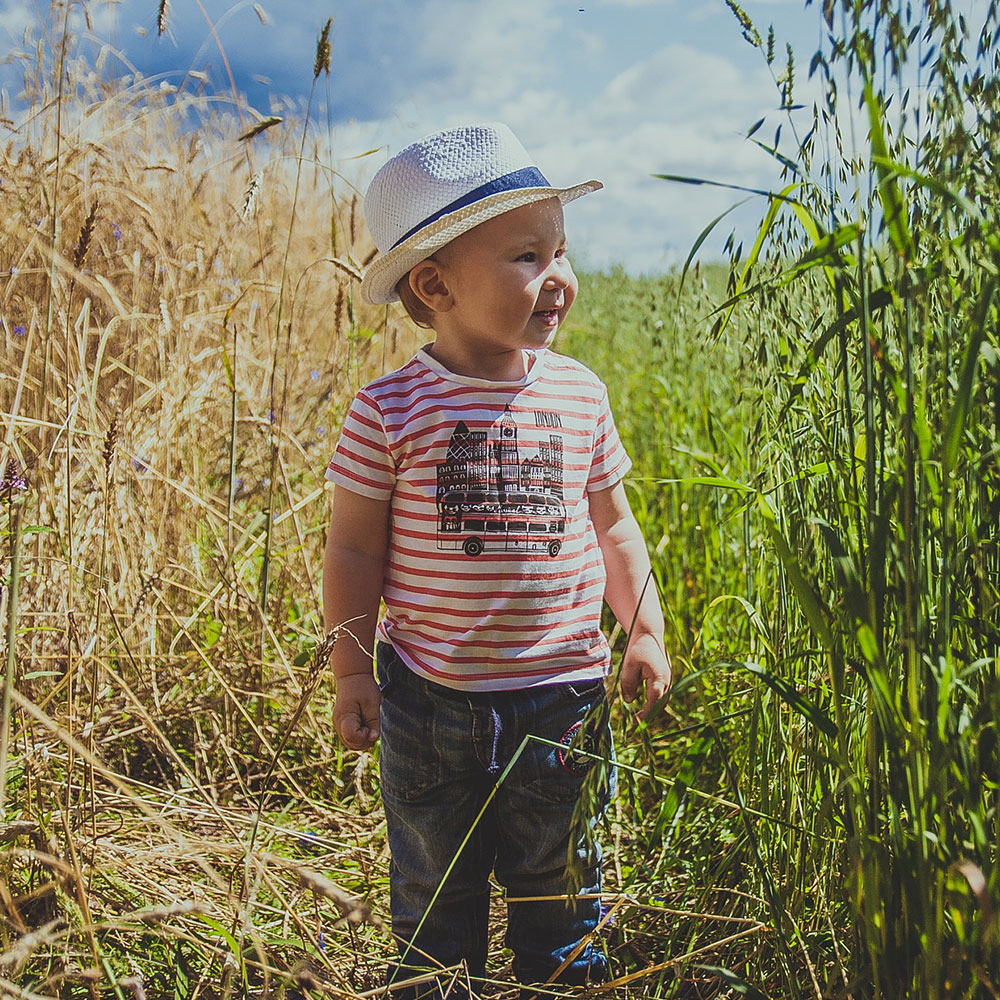 Holle Dutch Goat Milk Stage 1 – Top-Notch Health Benefits
Holle Goat Dutch Stage 1 Organic Infant Milk Formula has many benefits for babies. Each ingredient provides various health benefits, making this formula one of the best for infants worldwide.
Biotin helps promote hearing and brain development.
Helps with digestion and absorption due to prebiotics and probiotics.
Made with Demeter-certified ingredients that do not lead to any allergies.
Makes the babies feel full for a long time.
Contains calcium and vitamin D that strengthens the bones.
Contains vitamins C and B12 that boost a baby's immune system.
Contains essential nutrients that improve physical growth.
Goat milk provides necessary nutrition. 
The essential fatty acids (DHA and ARA) aid in healthy growth.
Holle Dutch Goat Milk Stage 1 – Goat Milk Vs Cow Milk
Before purchasing any infant formula, it is important to understand the differences between cow and goat milk. Generally, goat milk is considered more healthy and gut-friendly due to its ingredients composition. It is ideal for babies having lactose intolerance or sensitivity to cow milk. Cow milk contains ample lactose that sometimes causes bloating if not digested properly. This is because the body is unable to secrete ample lactase to break down lactose. Goat milk contains less than 1% lactose, making it more gut-friendly as the fat globules are much smaller. Goat milk contains more essential fatty acids that lead to more energy.
The biggest difference is in the taste. People generally love the taste of cow milk. Some people may find it hard to accept goat milk due to its different taste. The reason behind the different flavors is due to the method of pasteurization during the processing of goat milk. Cows nowadays produce A1 casein milk, which may lead to allergies. However, goats naturally produce A2 casein milk that does not cause allergies.
In conclusion, both types of milk are healthy. However, if you have severe lactose intolerance or bloating issues, then you must switch to goat milk. Goat milk is more popular outside the US due to the presence of ample goats. In the US, goats are fewer than cows. Hence, these types of formulas are expensive and hard to find.
Holle Dutch Goat Milk Stage 1 – Comparison Of US Formulas And European Formulas
It is essential to learn about the differences between European and American brands to understand their composition and health benefits better. The first difference lies in sweeteners. European brands, such as Holle, add lactose as a primary carbohydrate as it is a natural sweetener found in breast milk. Also, the European Union Commission requires that infant formulas contain at least 30% lactose as a primary source of carbohydrates. The European Union Commission also allows other carbohydrates, such as glucose, glucose syrup, and maltose, to be added to the formulas. Another vital thing to consider is that sucrose can only be added to those infant formulas that comprise hydrolyzed proteins. According to the EU Commission, sucrose should make up 20% of total carbohydrates. Moreover, these carbohydrates must be derived from gluten-free sources. American brands, on the other hand, have no such regulation. They add sucrose and corn syrup without any safety limit, which is unsuitable for babies. 
The second difference lies in the composition of the ingredients in European and American brands. European brands add minimal ingredients to the formulas, whereas American brands add unlimited ingredients. At the same time, it may seem that American brands are better as they contain more ingredients, but this is not true. European brands only add ingredients suitable for a particular age group. They avoid adding ingredients that may impact a baby's health, such as guar gum, soy, etc., that are harmful to newborn babies. Such a scenario is not seen in American brands, as they contain unlimited ingredients in their formulas regardless of age group. 
 The third difference lies in the fatty acid composition. Due to their innumerable health benefits, European formulas must contain DHA (omega-6) and ARA (omega-3) fatty acids. American brands consider these fatty acids a voluntary choice and not a regulation. The European brands also add prebiotics, such as Lactobacillus found in breast milk. American brands do not add these prebiotics and probiotics in their formulas.
The fourth difference is in iron composition. The European brands add a minimum of 0.2 mg of iron in formulas, whereas American brands add at least 1 mg of iron. This is ideal for babies as higher iron composition leads to neurodevelopment effects later in life. Furthermore, European brands also have separate goat milk formulas for babies. American brands do not have goat milk-based formulas. This shows that European infant formulas are far better than American formulas. Hence, choose Holle goat Dutch stage 1 organic infant milk formula for your newborn and witness a visible improvement in their health.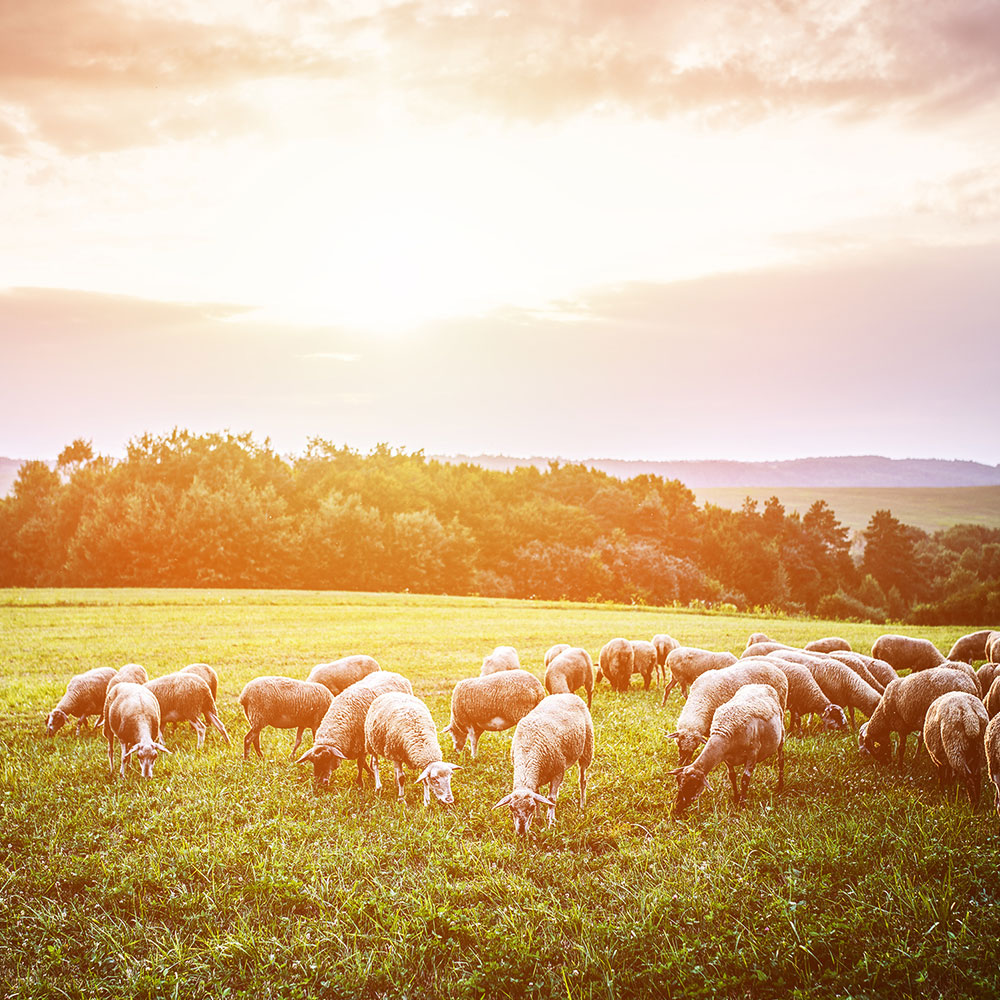 Holle Dutch Goat Milk Stage – Humane Animal Treatment
Holle adheres to the highest standards of animal welfare. The Dutch manufacturer employs the Demeter farming approach by utilizing biodynamic farms. Their goat milk infant formula is made from milk that comes from healthy goats raised on Holle Demeter farms. These farms must meet strict guidelines in order to be certified, including providing the goats with ample space to roam, access to fresh air and sunlight, and a healthy diet. The farms are not treated with artificial fertilizers, herbicides, and pesticides. They are given natural manure and compost, which makes the soil fertile. Due to this, the goats eat 100% natural grass free of any chemicals. When they get the best food, they produce the best organic milk that gets transferred to your baby, who grows up healthy.
Holle Dutch Goat Milk Stage 1 – About Holle
Holle was founded in 1934 in a town in Switzerland, and its products are now sold in over 50 countries. Holle's mission is to provide healthy, sustainable, and affordable food for babies and toddlers. Holle is proud to be one of the first companies to get awarded the Demeter seal. Having this certification means that Holle produces the best and safest baby products. Holle's products are made with organic ingredients, and the company is committed to using sustainable, biodynamic farming practices. 
Holle has been working hard for the past 85 years to produce even better baby formulas every year. The company has been nominated for the German Sustainability Awards 2023 due to its complete dedication to sustainability.