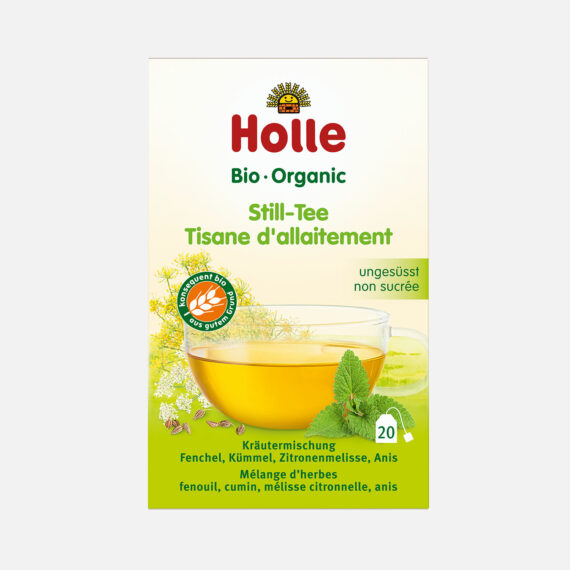 from 5 months (30g)
Holle Organic Nursing Tea Herbal Blend (20 bags)
$230.00 / kg
Vegetarian
Vegan
Gluten-free
In stock
20
people are viewing this right now
Guaranteed safe & secure checkout
Holle's Organic Nursing Tea promotes lactation with a specialized herbal blend. Organic ingredients support milk production, providing tranquil moments. 20 bags for soothing breaks.
Exact product designation:
Fennel* 38%, caraway* 30%, lemon balm* 17%,. aniseed* 15%.
*from organic farming
Information about the manufacturer
Holle Europe GmbH
Berner Weg 23
D-79539 Lörrach
Holle Organic Nursing Tea Herbal Blend (20 bags)
Holle Organic Nursing Tea Herbal Blend – Supportive Tea for Nursing Mothers
Holle, renowned for its top-tier organic offerings, introduces the Organic Nursing Tea, tailored specifically for nursing mothers. This tea blends organically-grown herbs like fennel, caraway, and lemon verbena, traditionally believed to enhance milk production and stimulate milk flow.
Not just a flavorful concoction, the tea also serves as a marvelous support for mothers during their lactation period, aiding relaxation and well-being amidst the challenging breastfeeding journey.
The package boasts 20 bags that are easy to prepare, making for a quick, calming tea in-between feeds. As part of the trusted Holle family, this tea is, of course, free from artificial additives and preservatives, allowing mothers to relish it with confidence.
There are no question found.